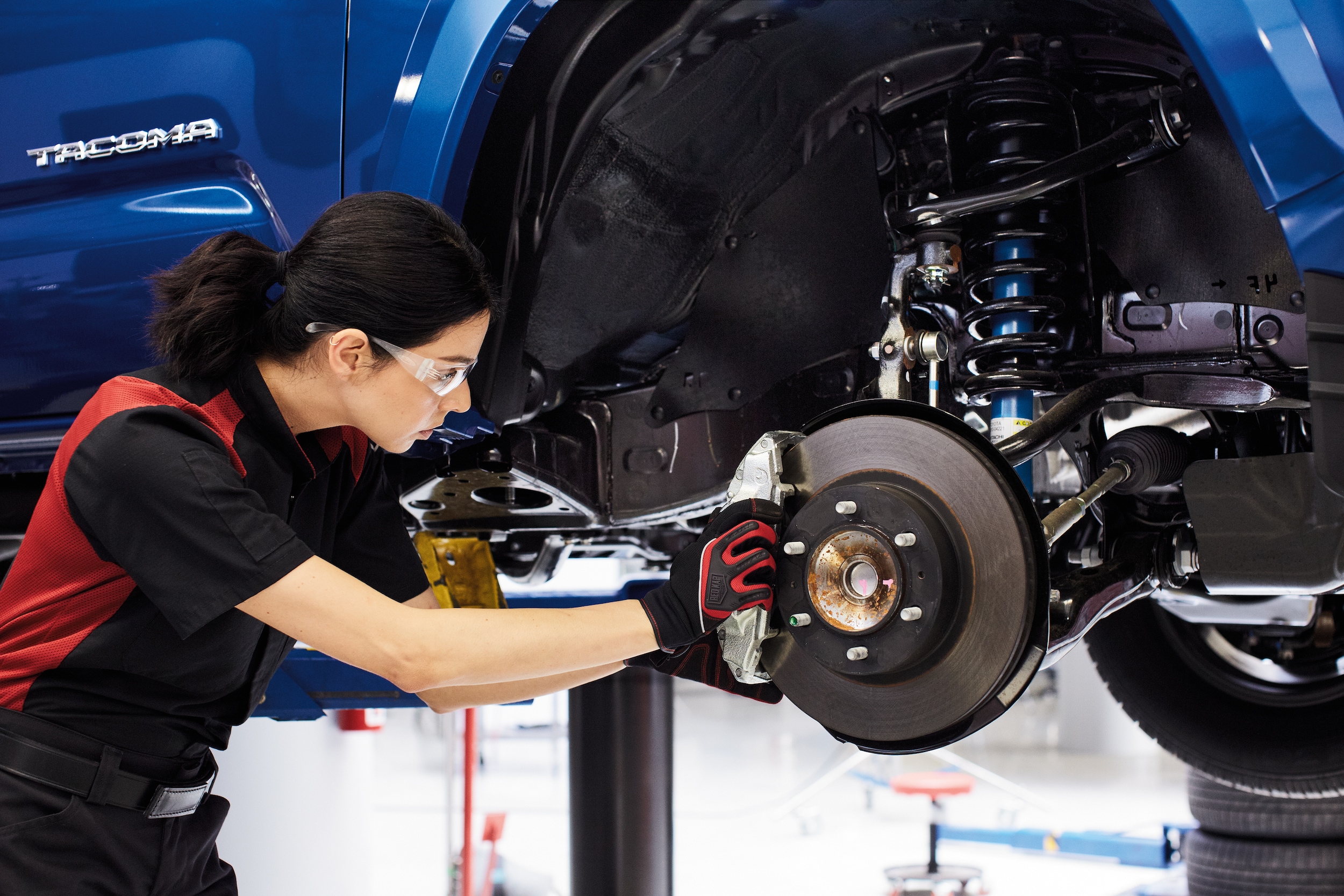 Owning a car provides many benefits, but many drivers are constantly worrying if something is wrong with their vehicle. We've seen that firsthand at our Toyota service center as we've dealt with many drivers wondering what a sound is or if there is something wrong with their vehicle. Some drivers worry about the cost of fixing up their model, but regular service is key in preventing more expensive repairs. You can always bring your vehicle in to us, or read on to find out simple ways of knowing what's wrong with your car!
Let Our Toyota Service Center Help with Your Car Issues
Finding out what's wrong with your vehicle is actually quite simple. To start, your Toyota will let you know when you may require certain auto maintenance tasks, and this is often through the check engine light. You may also notice that your Toyota is making funny sounds or driving in ways that it didn't previously. These issues can come from a wide range of components. If it's slow to start, you probably have a battery issue. If you're feeling it takes longer to stop, it's probably your brakes. Whatever it is that feels different in your Toyota, schedule auto service with us to have a multi-point inspection for your model!
Contact Our Toyota Service Center for Auto Maintenance
It's not always easy to tell when your Toyota requires service, but you can check out our service FAQs to see what drivers often worry about. You can also call or email us with questions about your Toyota maintenance plan or what your vehicle may need to run better. We hope your car, truck, or SUV keeps running smoothly, but let us know if you're experiencing any issues!